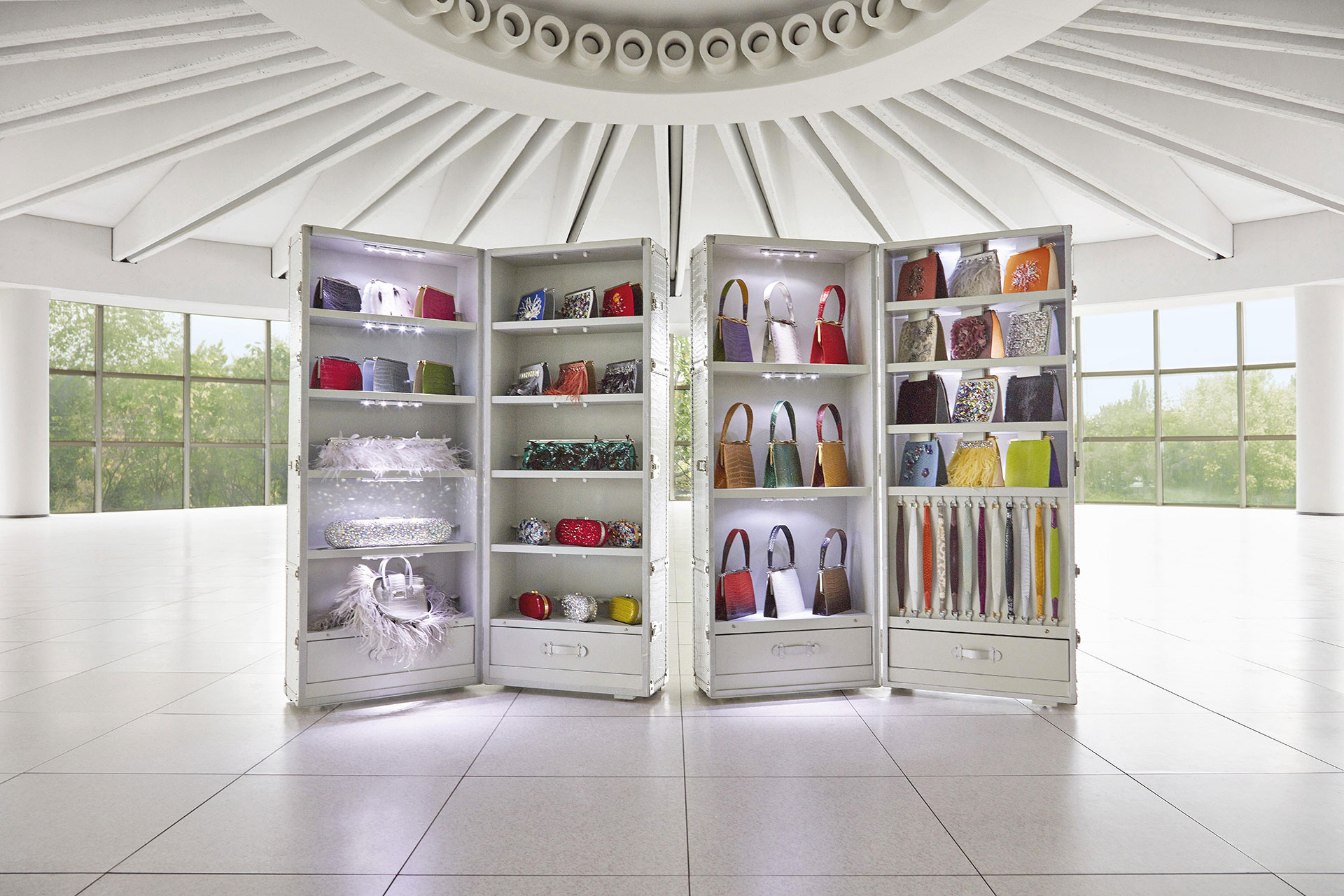 The essence of Fregoli is transformation. In the fast paced and ever changing lives we live, Fregoli gives you the opportunity to transform your handbag through various solutions.
A Fregoli handbag can change its look and personality. Fregoli gives an original and contemporary twist to the sublime art of metamorphosis by creating uniquely refined handbags that can be customized to your exclusive taste and needs.
The Fregoli handbags are born from the virtuosity of Italian craftmanship. Selected artisanal skills combined with the best materials and the upmost care for details are at the core of the brand. The result is a harmony of forms, textures and colors that catch the eyes and the heart of the beholder.
Only the finest and rarest types of exotic luxury leather are chosen and cut with extreme care. Our precious materials combined with innovative metal frames and reliable hardware create fascinating combinations. Covers, handles, shoulder straps and other fixtures can be designed to your pleasure and are interchangeable, allowing you to personalize your handbags on the spot and to make it truly unique.