Meet Fregoli's World
in the centre of Venice

Venice is a unique city, we chose to start from here
to represent our uniqueness.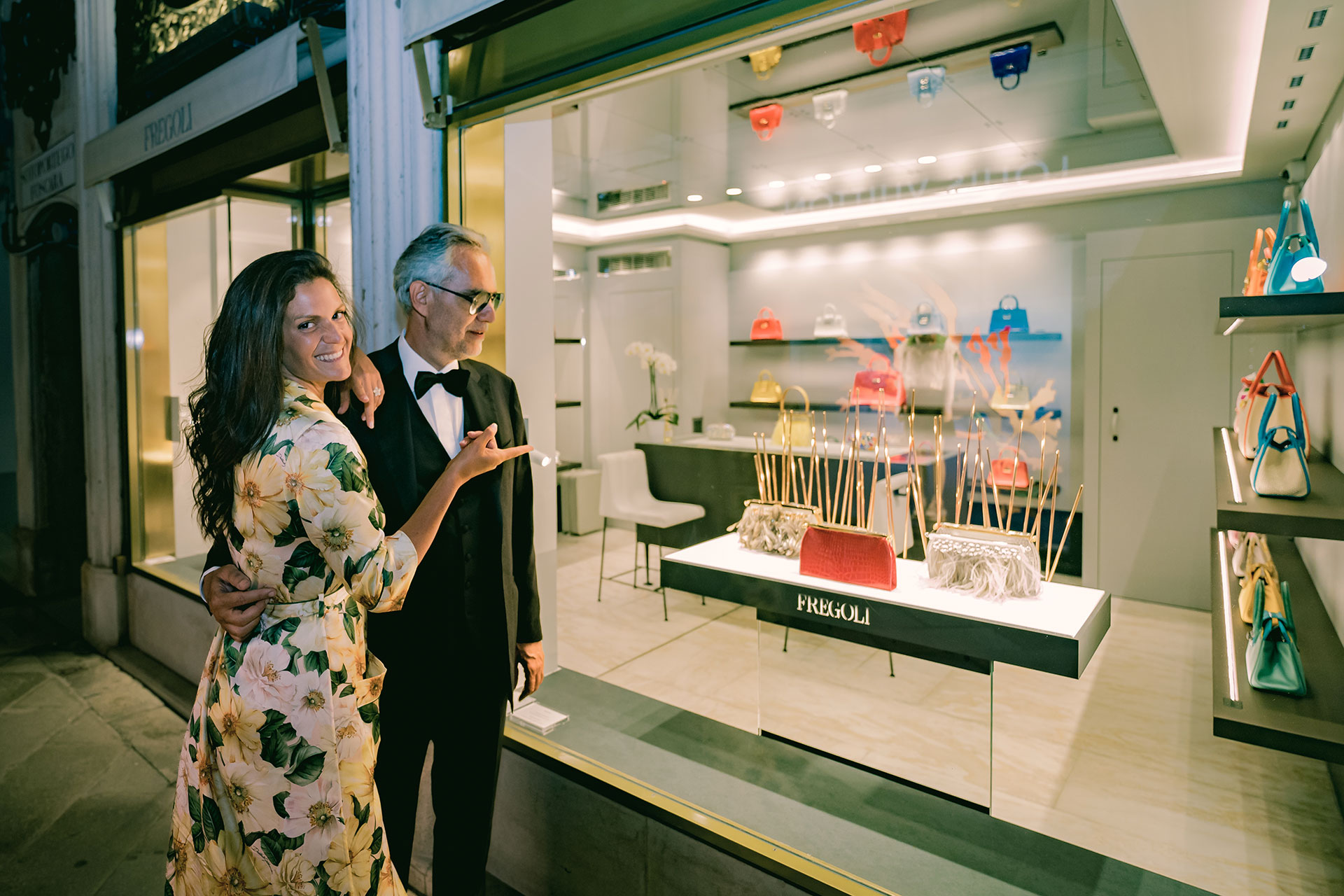 "Even fashion, just like music, can be art—a universal language that expresses an intense, lyrical leap towards beauty. Loved and acclaimed everywhere, Italian fashion in particular achieves the height of creative perfection and meticulous handcraft which makes it unique.
Thanks to philanthropic causes I crossed paths with the Fregoli fashion house and an understanding blossomed between us which sparked a magical venetian September… When, in 2016, I got to experience the brand launch firsthand and the introduction of its first collection.
Today we celebrate this Italian course of tenacity and success having come full circle: the return to Venice and the inauguration of the first Fregoli Maison store, in its most suitable location, in the most beautiful city in the world, the charm of its products—tiny masterpieces to tote in the form of a purse."
Veronica Berti Bocelli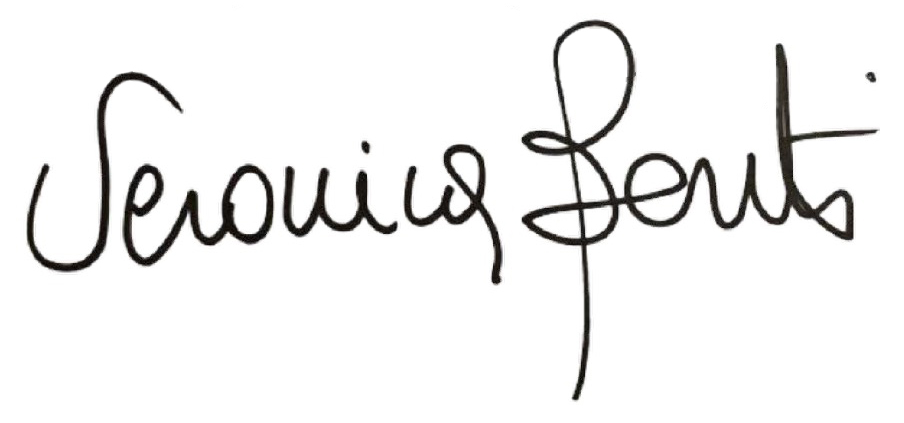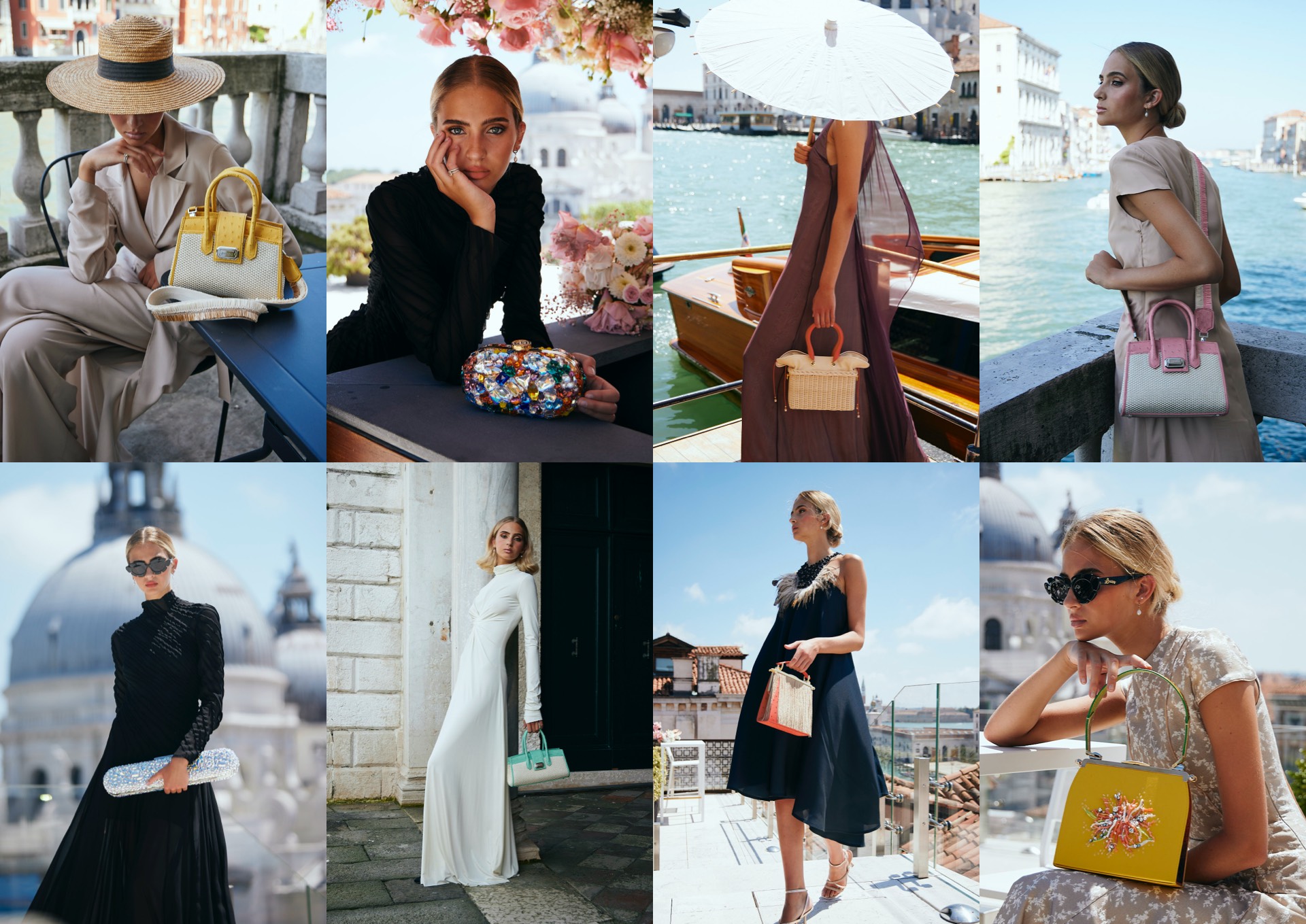 What Fregoli lovers say abut us…
«A Fregoli bag is like a piece of
jewelry…masterfully made to be passed down for
generations…»
« Equal parts elegant and versatile, there is always
an element of surprise with each Fregoli design…»
« The timeless elegance of Fregoli handbags makes
any woman feels special. Each piece is a work of
art.»
« Fregoli gives a different perspective on what
womens' handbags can be. Fresh, original and
contemporary.»